Powerful time series storage & analysis
TempoDB is the database service purpose-built to store & analyze time series data from sensors, smart meters, servers & more. Our APIs and tools make it simple for you to build applications that collect, store, analyze, and visualize the massive time series datasets that break general purpose database solutions.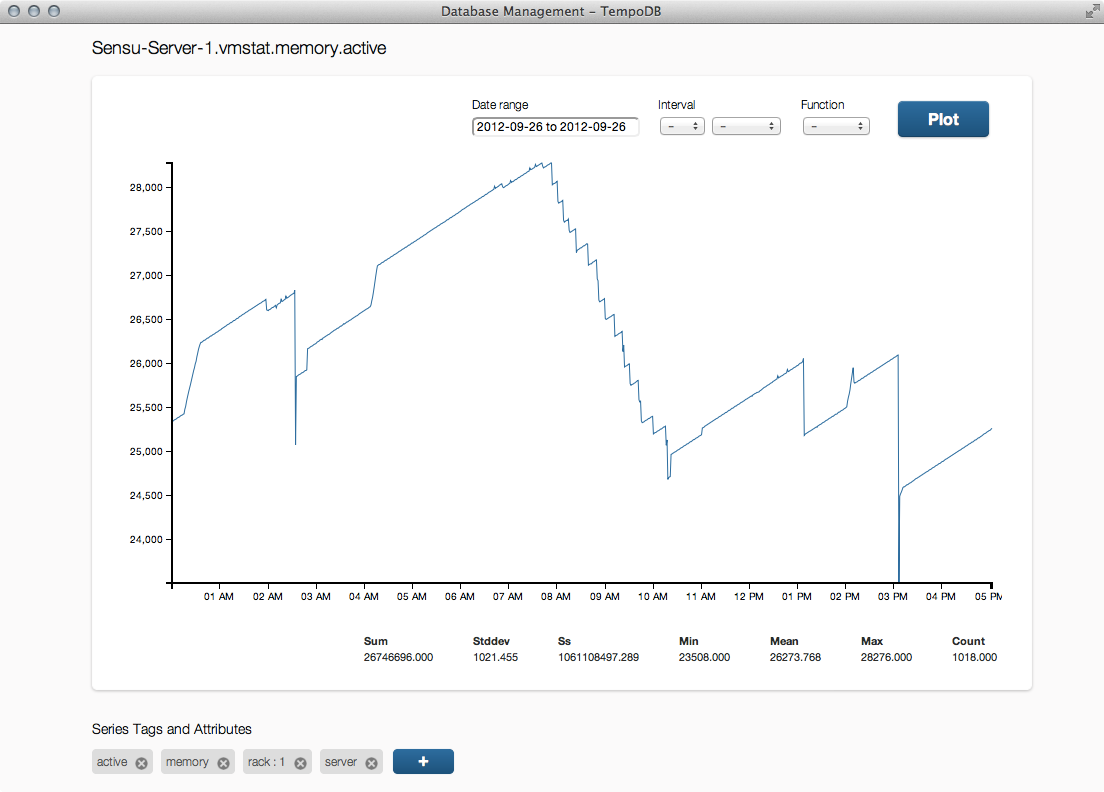 Performance
We offer a range of public/private cloud deployment options, as well as on-premise solutions, to maximize your time series data storage and analysis performance.
Security
Our Enterprise solutions offer advanced authentication and encryption support, as well as full audit logging, ensuring the security of your time series data.