Simple time series storage & analysis tools
TempoDB is the database service purpose-built to store & analyze time series data from sensors, smart meters, servers & more. Our APIs and tools make it simple for you to build applications that collect, store, analyze, and visualize the massive time series datasets that break general purpose database solutions.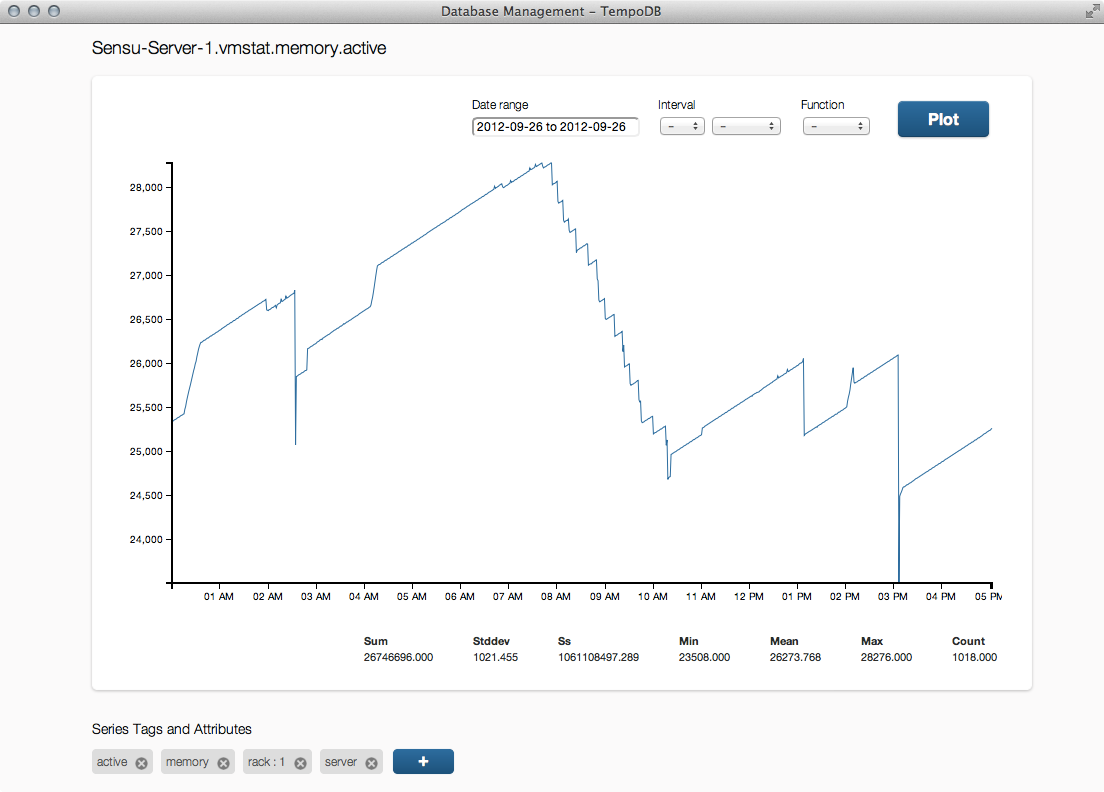 Education
Teachers and students, we are here to help you explore and learn from time series data. Contact us for free and reduced price academic plans.
Government & Non-Profit
If you are a developer or analyst working in the goverment or non-profit sector, we have plans that make time series data storage and analysis simple and affordable.
Open Data
Hacking on an Arduino or visualizing an open dataset? We want to be the home of your project. Contact us for free open data plan opportunities.